DEVELOPING GYROCOPTERS SINCE 1996
The history of ELA Aviation begins in the early 1980s, when Emilio Lopez Alemany, born in 1958 and a great passionate about aviation, began the construction of an airplane made of composite materials (fiberglass and carbon). At the beginning of the 90s, Emilio discovers the gyrocopter, a spanish invention by D. Juan de la Cierva, and manufactures his first model. It is a gyrocopter without an engine, which when towed with a car, can lift a few meters from the ground. That towed aircraft is a success and Emilio definitely falls in love with the gyrocopter.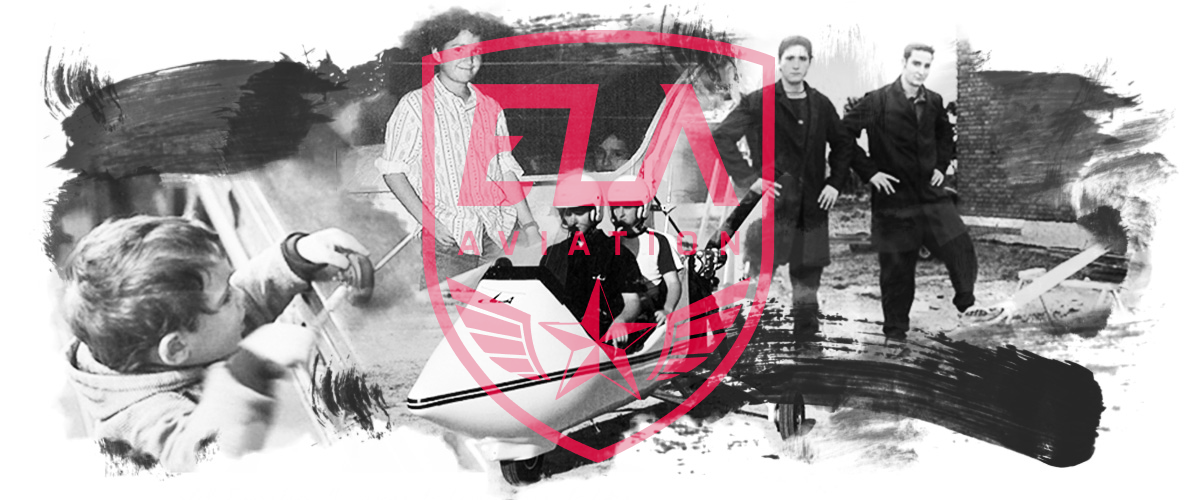 In 1996, Emilio builds his first powered gyrocopter, a single-seater called ELA-03. The ELA-03 flies satisfactorily and it is at that moment when he decides, together with his wife Rita Nieves, to make his passion his way of life and create ELA Aviation. Emilio Jose and Daniel, sons of Emilio and Rita, moved by the same passion of their parents, decide to start working with them in the family business at an early age (17 and 15 years old).
Gyrocopters were manufactured at that time one by one, in a tremendously traditional way.
In 1998, ELA builds its first two-seater gyrocopter, the ELA-04. It was not until 2002 that ELA finds a reliable and good performance engine for its two-seater gyrocopters, the Rotax 912 ULS and 914 UL.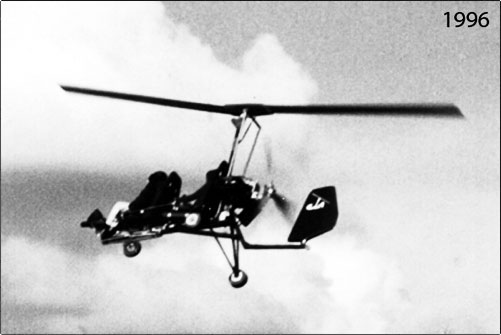 ELA decides to start serial production of the ELA-07, with Rotax engines, and starts the homologation process in Spain and Germany. The ELA-07 is selling at a good pace and for the first time, ELA Aviación has become a company with a great projection, competing with the best gyrocopters manufacturers in the world. Due to the great international demand, ELA moved to Fuente Obejuna (Córdoba) in 2005, to operate with total freedom in its aerodrome and builds a modern factory. During all these years, ELA has built 4 fully-enclosed gyrocopters that do not meet the company's flight stability standards. It was not until 2014, when Emilio J. and Daniel developed ELA 10-Eclipse. A fully-enclosed tandem, which will be the best gyrocopter manufactured by ELA to date.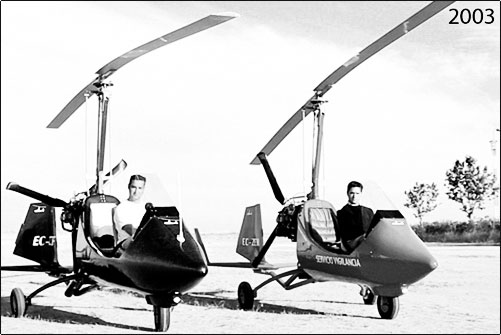 ELA Aviation is the Spanish company that has manufactured and sold the most aircraft in history and today, it is widely recognized worldwide.The ELA family has a great human team.
Which 25 years after its birth, continues with the same enthusiasm as the first day of spreading the gyrocopter around the world.